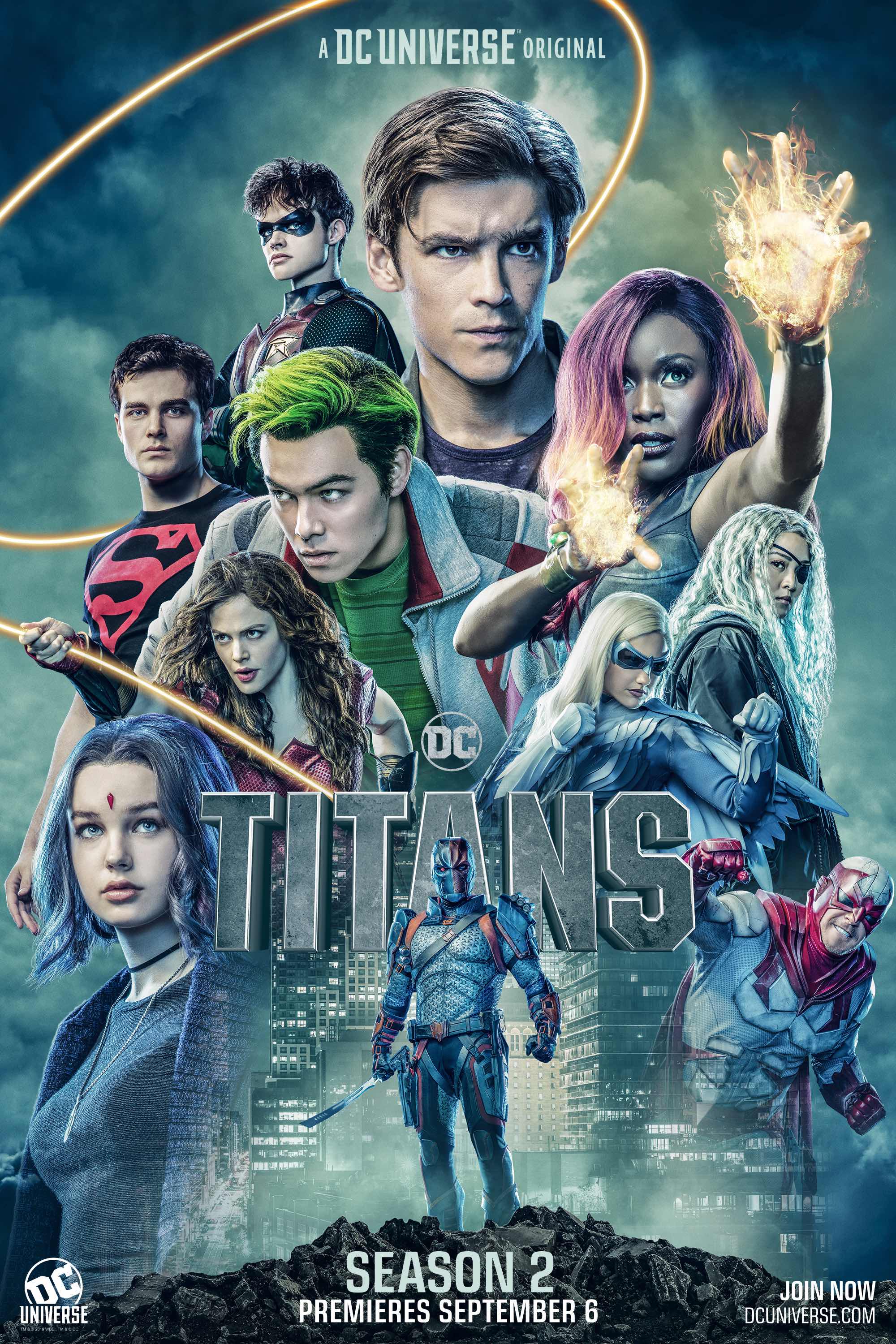 DC Universe airs the highly anticipated Season 2 Premiere of Titans, Episode 1: Trigon, starring Brenton Thwaites and Teagan Croft. In the first season finale, all hope seems to be lost as Dick Grayson (Thawites) has become possessed by Raven (Croft)'s father, Trigon.
Now that Grayson is under Trigon's control, Jason Todd (Curran Walters) is recruited by Hawk (Alan Ritchson) and Dove (Minka Kelly) to come to the rescue. Unable to break the force field, Kory (Anna Diop) and Donna Troy (Connor Leslie) stuck outside the secluded house. Raven and Beast Boy (Ryan Potter) are on the run throughout the house, with Grayson chasing after them.
Meanwhile, Trigon decides to let his visitors inside. One by one, Trigon seduces the heroes with the dark side of their personal memories. Foreshadowing his future as Red Hood, Jason picks up a gun and shoots his predecessor in the head. Donna falls under Trigon's influence after she fantasizes about killing her father's murderer. Hawk and Dove recreate the first moment they started using drugs.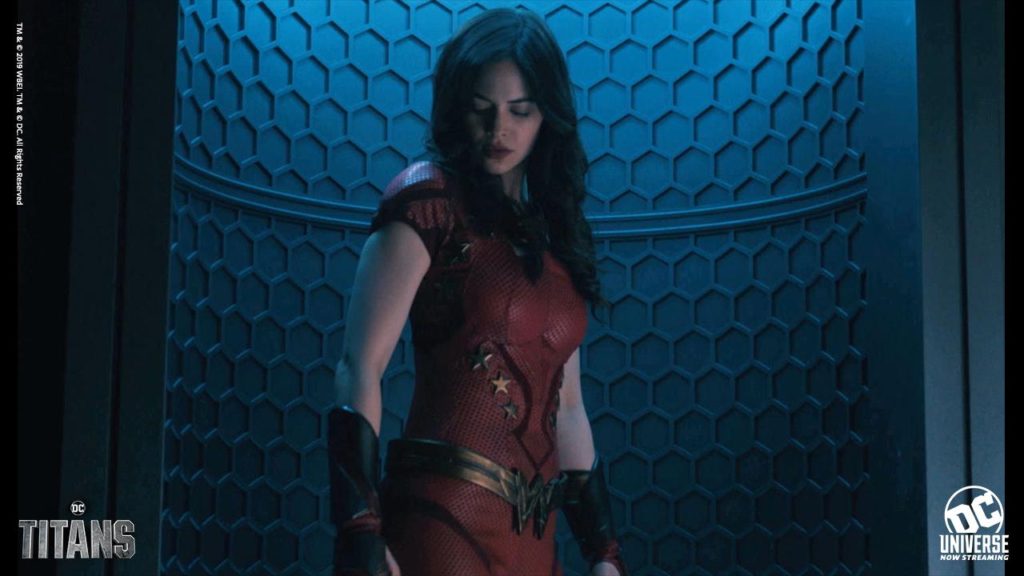 Inside the house, Beast Boy and Raven are unable to escape from Grayson. With the entire team under Trigon's control, they are ordered to beat Beast Boy to a pulp. Seeing Beast Boy dead is what makes Raven finally break down. Seeing his daughter broken, Trigon then rips her heart out and puts the red stone into her forehead.
Pretending to be dead, Beast Boy turns into a snake and reverts back to his human self. Holding Raven's head, Beast Boy is able to break her free from her father's control. While Trigon is destroying the world, Raven knows she has to save Grayson first.
In the dream world. Raven makes a leap of faith in front of Grayson. Just as she is about to fall, Grayson makes his move and grabs her hands. They have both saved each other. With Grayson free, Raven is finally able to confront her father.
Using the power of the red stone, Raven banishes her father to another dimension. In the aftermath of the battle, Slade Wilson (Esai Morales) watches the news and discovers the Titans are back. Coming out of seclusion, Slade visits his old base and finds his Deathstroke suit.
Making amends, Grayson decides to pay a quick visit to Bruce Wayne (Iain Glen). Grayson apologizes for the way he left, but he doesn't blame Bruce for weaponizing his childhood; Dick's darkness prevented him from seeing how Bruce helped him.
With Bruce's blessing, Grayson makes a road trip to San Francisco. Jason, Beast Boy, and Raven find themselves at their new home, which used to be the old Titans headquarters.
Titans continues Fridays on DC universe.